2019 CWDF IGP National Championship
Home  | Schedule  | Support the event |  Location  |  Contacts  |  Judges  |  Tracking  |  Obedience  |  Protection  |  Participants  |  Accommodations  |  FCI 2019 Team Canada
The championship will take place at the Kars Community Recreational Center, 25 minutes south of Ottawa.
Address: 1604 Old Wellington St, Kars, ON K0A 2E0
https://goo.gl/maps/7uqAivWuG5y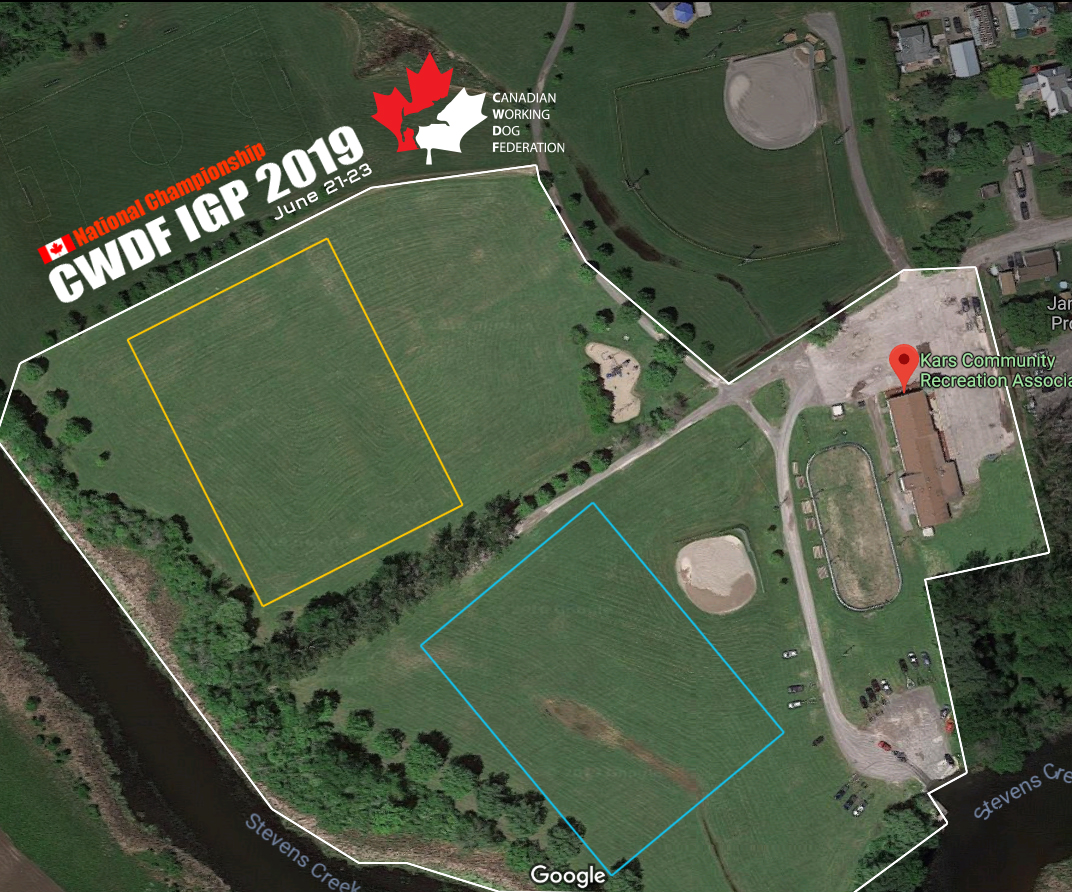 Please note that no competitor of the CWDF Championship is allowed to train at the Kars Community Center until the event starts on June 21st.
Any handler spotted there with their dog will be immediately disqualified.
We kindly ask non-competitors to avoid using the area as well, to prevent any issue with the ground owners.
The official practice will take place on Friday, June 21 (schedule to follow).
There will be a warm-up area available near the competition field, only during the event.